Learn about when people add you as a connection
What to do when you get a connection request.
On this page you can find out about:
1. Responding to connection requests
You might have received an email saying that a person you know added you as their key connections. Click on the link in that email and you'll be taken to the AKOU app.
If you already have an account and are linked to the project where someone has valued you, you'll be able to sign in right away.
If you're not an AKOU user or you'll need to create an account, or if you are a user but not part of the project you will have to join that project to see what has been said about you.
Once you're logged in, you'll see the person's name under your incoming connection in the My connections list.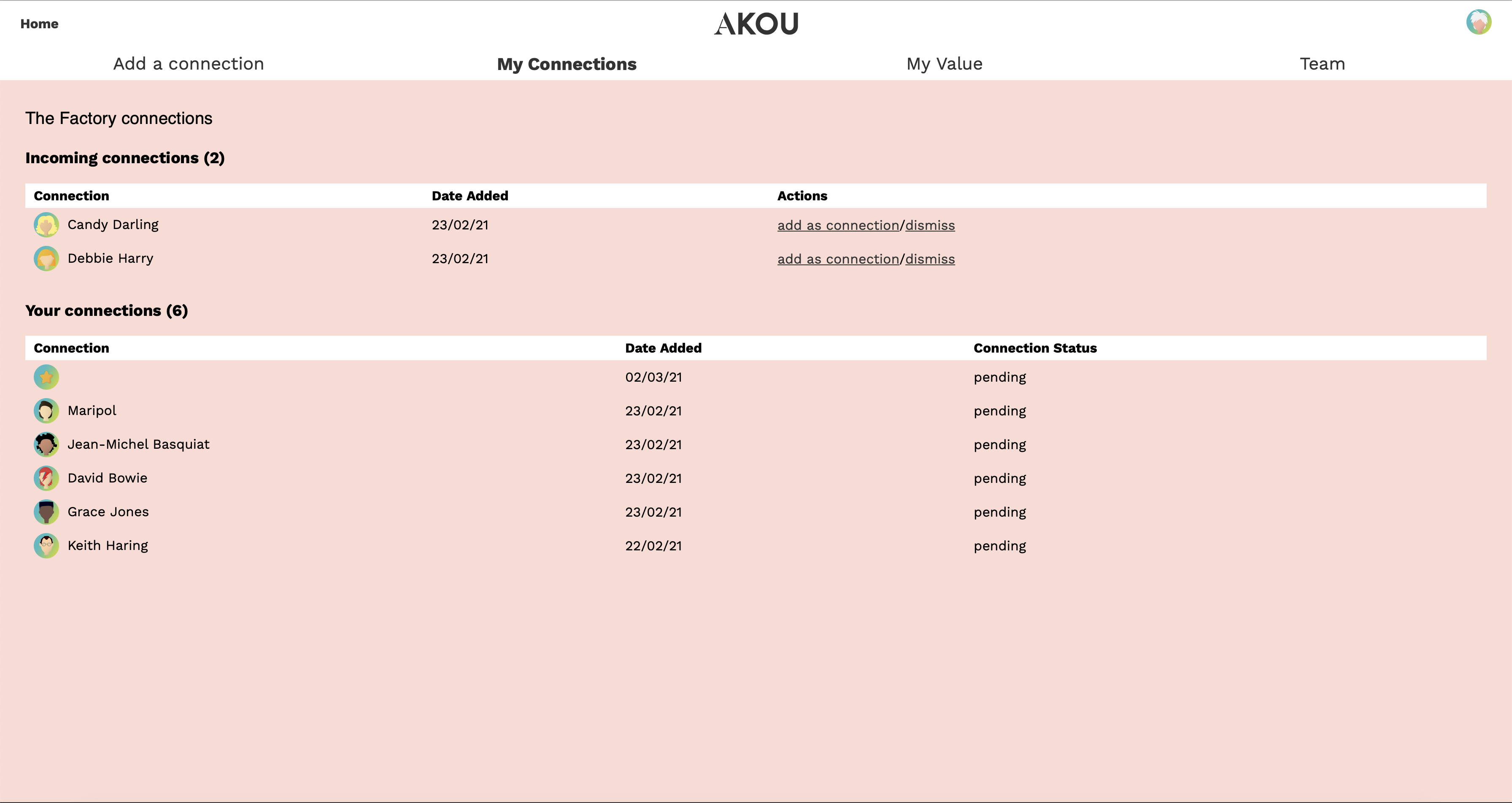 If you know them and are connected to them you can add them as a connection, if not click dismiss.

If you dismiss your incoming connection you won't see what they said about you and the data they added will not be added to your What others said dashboard. In their connection list you will appear as a one way connection.
2. Adding value back
If you've accepted the connection request you have the option to add value to your new connection.
This way you give back value, which will make the value of your relationship visible to both of you. This insight will be visible on the My value dashboard. Your connection will now have moved down to your connections list.

EXPLORE: learn more about your connection list.
---