See the combined value of your team's work.
If you're part of a team on the app – find out what you can learn about each other
On this page you can find out about:
1. Overview of the team dashboard
If you use AKOU as a team you will have access to the team dashboard.
This presents an amalgamation of all the value data that has been submitted about each team member on your project.
If you are part of a team you will be able to access this section through the menu by clicking My team.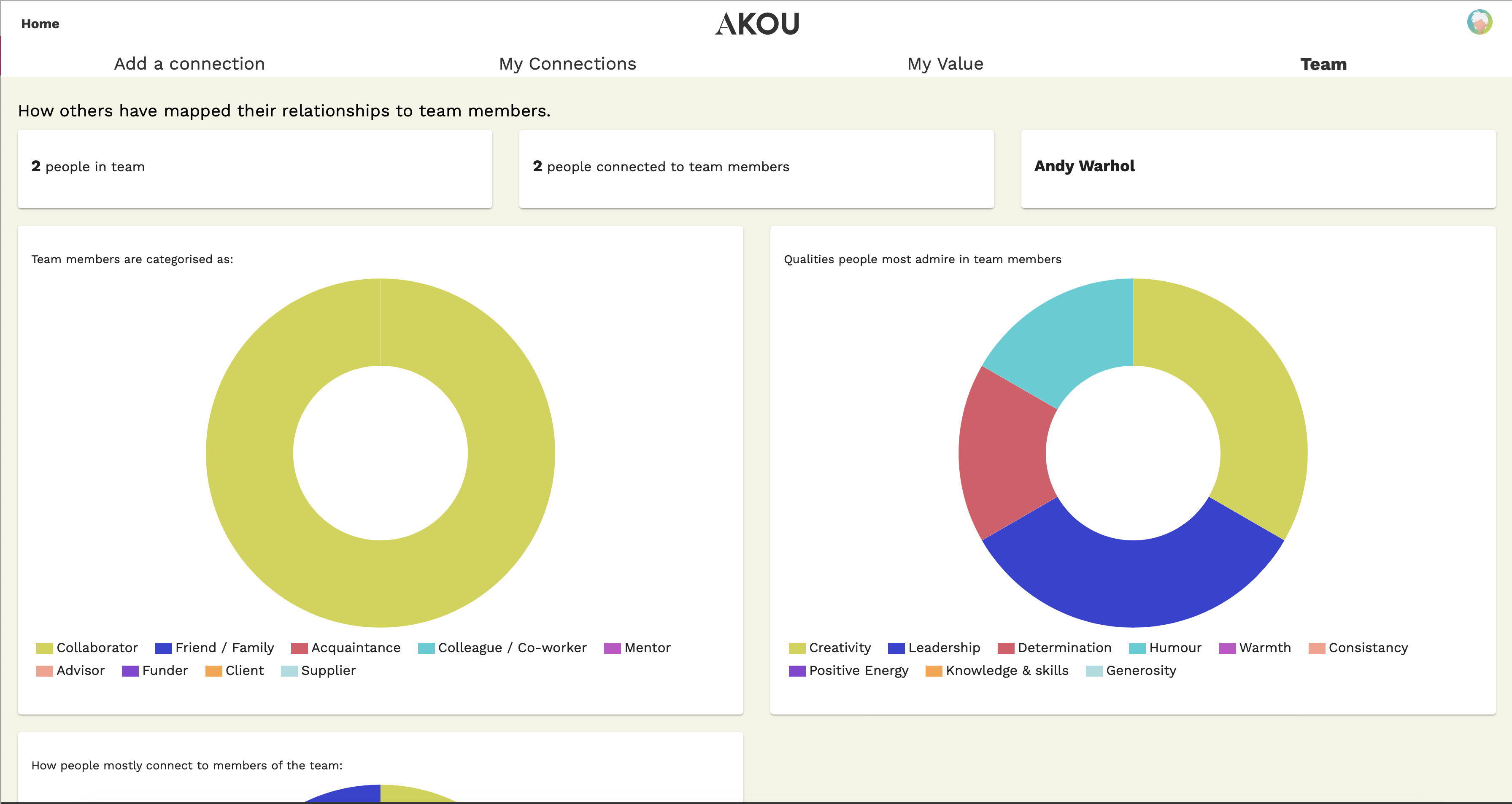 2. Dashboard data
This dashboard shows you the combined value of the relationships you build as a team.
You will only see data here once connections have been accepted by the individual team members in the Connection list.
At the top of the dash you'll see the number of members who form the team on your project.
A counter indicates the total number of connections mapped to all team members. It is worth nothing one user may have made connections to a number of team members – all of these connections will be counted.
The most connected person in your team shows who is the individual who has been connected to most by others. Don't worry if you're name doesn't appear here it's not about the quantitate of connections you bring to the team that counts.
The various charts and graphs show how the team makes its connections feel and give an idea of the impact it has.
MORE: there are more tips and hints to explore in our FAQ section.
---